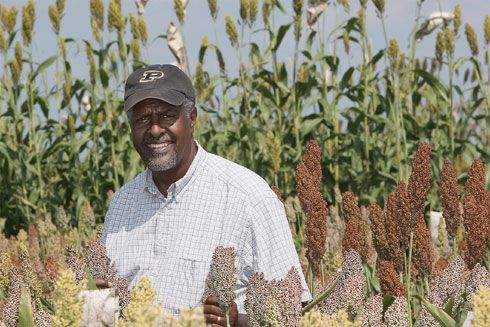 Commentary: African American Scientists and Inventors
by Black Kos Editor, Sephius1


Gebisa Ejeta, is an Ethiopian American plant breeder, geneticist and Professor at Purdue University. In 2009, he won the World Food Prize for his major contributions in the production of sorghum.
During primary school, Ejeta planned to study engineering when he reached college age, but his mother convinced him he could do more working in agriculture. With aid from Oklahoma State University, he attended an agriculture and technical secondary school in Ethiopia and also studied at what is now Jimma University. The university and the U.S. Agency for International Development helped him earn a doctorate from Purdue.
(con't.)
An acclaimed plant breeder and geneticist who was born and grew up in rural Ethiopia has won the 2009 World Food Prize for his major contributions in the production of sorghum, one of the world's five principal grains.
The announcement came during a June 11 ceremony at the State Department.
The work of Gebisa Ejeta, a professor at Purdue University in Indiana and a U.S. citizen, has dramatically enhanced the food supply of hundreds of millions of people in sub-Saharan Africa, said Kenneth Quinn, president of the World Food Prize Foundation, which is based in Des Moines, Iowa.
The World Food Prize is awarded annually to individuals whose efforts significantly contribute to improving the quality, quantity and availability of food in the world.
Working in Sudan during the early 1980s, Ejeta developed Africa's first commercial hybrid variety of sorghum tolerant to drought. Later, with a Purdue colleague in Indiana, he discovered the chemical basis of the relationship between the deadly parasitic weed striga and sorghum, and was able to produce sorghum varieties resistant to both drought and striga.
In 1994, eight tons of drought- and striga-resistant sorghum seeds were distributed in Eastern Africa. They yielded four times more grain than traditional varieties, even in drought areas.
"By ridding Africa of the greatest biological impediment to food production, Ejeta has put himself in the company of some of the greatest researchers and scientists," U.S. Secretary of Agriculture Tom Vilsack said at the ceremony.....Read More



~~~~~~~~~~~~~~~~~~~~~~~~~~~~~~~~~~~~~~~~~~~~~~~~~~~
News by dopper0189, Black Kos Managing Editor
~~~~~~~~~~~~~~~~~~~~~~~~~~~~~~~~~~~~~~~~~~~~~~~~~~~


~~~~~~~~~~~~~~~~~~~~~~~~~~~~~~~~~~~~~~~~~~~~~~~~~~~
A new film on two black film icons. ColorLines: Can a New Film Reawaken Ossie Davis and Ruby Dee's Life Lessons?
-------------------------------------------------------------------------------
Like many people who lose their grandparents in adulthood, Muta'Ali Muhammad had his regrets. His 88-year-old grandfather had long suffered from heart problems before he was found dead in a Miami hotel room back in 2005. In the days, weeks and months that followed, Muhammad wished he'd had the sorts of candid conversations with his grandfather that seem plausible mostly in retrospect: How did he make his marriage work for over five decades? What did he do to make sure he always had to time to spend with his kids? Muhammad was in search of a blueprint, and felt hounded by the feeling that he hadn't recognized the most obvious one until it was too late.
That his grandfather was award-winning actor, director, and activist Ossie Davis only complicated matters even more.
Though he missed the chance to ask his grandfather questions about his life as a filmmaker, Muhammad has promised not to make the same mistake with his grandmother,"Gram Ruby", also known as 89-year-old actress Ruby Dee. With that in mind, he's launched a new documentary project called "Life's Essentials With Ruby Dee", billed as an intimate, autobiographical look at two of the 20th century's most important and enduring black actors. It's the story of their notable carriers, political activism, and unique personal relationship. Today he's launching a Kickstarter campaign to raise $50,000 by June 30 to complete the project.
Muhammad adds that his grandparents taught him a sense of responsibility to make art that was much more than just entertainment. Their careers showed that it was possible — and necessary.
Ossie Davis and Ruby Dee both helped pioneer 20th century black film, theater and television. They each had respectful acting careers before marrying in 1948, but together they helped break down barriers for the next 57 years. Ossie gained acclaim alongside Sidney Portier in 1950's "No Way Out." He came a celebrated and Emmy award-winning film and television actor well into later life, with more recent roles on Sesame Street and in several Spike Lee films. Ruby Dee became known for her role in the theater and film versions of "A Raisin in the Sun" and later became the second-oldest Oscar nominee for Best Supporting Actress for her role alongside Denzel Washington in "American Gangster."
But political activism was a constant in both of their careers. Dee was an active member of several civil rights organizations throughout the 1950's and 60's, including the Student Non-Violent Coordinating Committee (SNCC), NAACP, and the Congress on Racial Equality (CORE). Davis spoke at the 1963 Civil Rights March in Washington, and gave a powerful eulogy at Malcolm X's funeral.



~~~~~~~~~~~~~~~~~~~~~~~~~~~~~~~~~~~~~~~~~~~~~~~~~~~



~~~~~~~~~~~~~~~~~~~~~~~~~~~~~~~~~~~~~~~~~~~~~~~~~~~
In a way this is a good problem to have. A nonprofit plans to offer training and networking to boost the continent's business development. LA Times: Africa's economic boom points up the need for managers
--------------------------------------------------------------------------------
Africa's rapid economic growth has helped change the stereotype of a hopeless continent of starving people waiting to be rescued, but it has also created an intense need for strong managers, according to a report released Tuesday.
Poor management is hurting the effectiveness of global multinational corporations, major local companies, governments and charitable foundations in many African countries, says the report by the African Management Initiative, a nonprofit organization focused on training managers to help business development on the continent.
The study found common problems across much of Africa, including big firms having to bring in overseas managers who don't always understand the local culture; charitable foundations spending heavily to train people, only to have them leave to work elsewhere; and entrepreneurs who struggle to find savvy managers to handle key duties.
Several businesspeople quoted in the report said their concern about hiring mid-level managers might involve issues such as skills and ethics. Many times, senior managers take on mid-level duties rather than risk turning to someone they don't trust to do the job well.
"We really want to hire locally, but the fact that we still can't is really a mark of the fact that those people aren't there," said a Nigerian banker quoted in the report.
AMI, which officially launched its efforts Tuesday in Lagos, Nigeria, also aims to develop a register of experienced managers with strong records. The managers on the register will sign a pledge of integrity and excellence.
"Poor management can be a matter of life and death. If a hospital is poorly managed, death can follow," Jonathan Cook, chairman of the AMI steering committee, said in an interview. "In the private sector, it's more a matter of livelihood.
"What I hear again and again from people in various parts of the continent is that one of the biggest constraints on going into new markets is the limited availability of people to manage," Cook said. "It's difficult to find people with the experience and exposure to be able to manage new business."



-----------------------------------------------------------------------------
The magic and pagentry of the African wrestling form know as laamb. New York Times: Pro Wrestling, Senegal Style.
----------------------------------------------------------------------------
Many called it the biggest match of all time. Others, just the biggest of the season. Either way, it was too big for the limited seating at Demba Diop Stadium here — a fact not lost on those who started lining up outside at 9 a.m., 10 hours before the main event.
The marquee combatants arrived in the late afternoon, welcomed by musical odes and a chorus of erratic drumming. Each defied his massive frame, nimbly performing the "dance of champions" and taking measures to repel black magic before stepping into the ring. The preparations at the stadium for the fight last month lasted hours; the bout, mere minutes. For the wrestlers and their fans, however, the outcome would endure for years.
Although traditional wrestling exists in various forms throughout West Africa, the version in Senegal, known as laamb, has reached unparalleled heights. Laamb ends when one of the wrestlers puts his opponent's head, back or both hands and knees to the ground. Unlike other forms, laamb allows punches in certain matches. Those matches are the ones upon which wrestlers, spectators, sponsors, promoters, shamans, musicians and journalists descend every weekend.
"We used to wrestle for the honor of the village," said Malick Thiandoum, a sports broadcaster for Senegalese Radio and Television. "Today, with the televised events, with the sponsors who inject lots of money to have visibility, it has become a breadwinner for lots of wrestlers."
The centuries-old sport began as a leisure activity for fishermen and farmers, as those with catches and crops to spare would occasionally wager them on the outcomes. Laamb became a viable profession around the time Senegal achieved independence from France in 1960; wrestlers began receiving about $200 for a match.
Today, the going rate is $100,000 for top-tier matches, not including the sideshows. With appearance fees and kickbacks surrounding the bout last month, the combatants — Yahya Diop, who uses the stage name Yékini; and Omar Sakho, who goes by Balla Gaye 2 — each received about $300,000, according to the local news media. Such payouts are made possible through the sponsorship of multinational corporations operating in Senegal, which has experienced average annual gross domestic product growth of more than 4 percent over the last 20 years. But the country is plagued by wealth disparity. With nearly half the population living below the poverty line, laamb represents an opportunity for many young men to lift themselves, and the families they are responsible for, above that line.


-----------------------------------------------------------------------------
Brazil's historically poor and black northeast finally gets its boom. LA Times: The area around Recife in particular has benefited from government and business investment, and the northeast's growth has far outpaced that of richer states.
-----------------------------------------------------------------------------
The Brazilian state of Pernambuco was once known for its vast plains of parched dirt and roving bandits called cangacos, who robbed from the rich and gave to the poor.
For later generations, escaping the widespread poverty of the northeast customarily meant moving to livelier southeastern cities like Rio de Janeiro and Sao Paulo, though many migrants still ended up living in favelas, or slums.
Today, an economic boom has given locals good reasons to stay put, and large numbers of Brazilians are even making their way north in search of a better life.
The area around Recife, the capital of Pernambuco, has benefited from huge government and business investments such as the expansion of the port of Suape, a new shipyard and an oil refinery project. Government aid has also helped struggling families improve their lives, which has lessened the need to move elsewhere.
In Boa Viagem, a new middle-class neighborhood south of downtown Recife, the signs of change include apartment complexes and chic restaurants that have sprung up in recent years.
"The region is now much more than just big industrial projects," said Juliana Queiroga, regional coordinator at Endeavor Nordeste, a new northeastern branch of a Sao Paulo-based nongovernmental organization that promotes entrepreneurship. "It's a new gastronomic center, a tech center, and there's lots of innovation and international money coming in."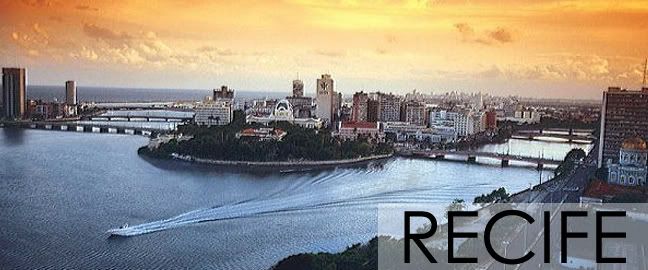 ~~~~~~~~~~~~~~~~~~~~~~~~~~~~~~~~~~~~~~~~~~~~~~~~~~~



~~~~~~~~~~~~~~~~~~~~~~~~~~~~~~~~~~~~~~~~~~~~~~~~~~~
Let's ignore the real issue. Slate: Did Some Appalachian Whites Oppose Obama Because of His Race? Yes. Of Course.
--------------------------------------------------------------------------------
Chris Cillizza and Aaron Blake spend around 1100 words teasing out the uncomfortable questions about Barack Obama's piss-poor Kentucky/Arkansas primary results. Yes, Obama's blackness is probably something that causes a few white voters to shudder. But...

simply labeling the 42 percent of Kentuckians who supported "uncommitted" over Obama or the 41 percent of Arkansas who backed Tennessee lawyer John Wolfe over the incumbent as "racists" is a major oversimplification. Untangling or decoupling how people feel about Obama's race from how they feel about the policies he has pursued in office and his general beliefs about the size and necessity of government is impossible. No poll or election result can divine voters' motivations.
Really? No poll? How about the exit polls from Appalachian states that were conducted at the end of the 2008 Democratic primary? In West Virginia:

In Kentucky



~~~~~~~~~~~~~~~~~~~~~~~~~~~~~~~~~~~~~~~~~~~~~~~~~~~
~~~~~~~~~~~~~~~~~~~~~~~~~~~~~~~~~~~~~~~~~~~~~~~~~~~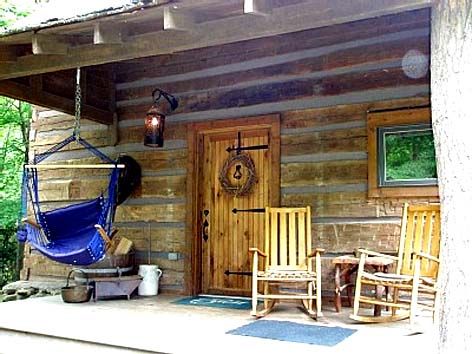 The Front Porch is now open!
Grab a seat and get a plate! If you are new-introduce yourself and join in.
------------------------------------------------------------------------------